DARE TO DANCE. DARE TO BE YOU...
Dance is so much more than a series of moves. Dance is expression, rhythm, movement and freedom. Introducing DANCE Eau de Toilette by Shakira Perfumes, the iconic and top-selling feminine fragrance from the DANCE Collection, inspired by Shakira´s unique attributes - her signature dance movements, her positive energy and the most sensual side… Because after all, hips don't lie…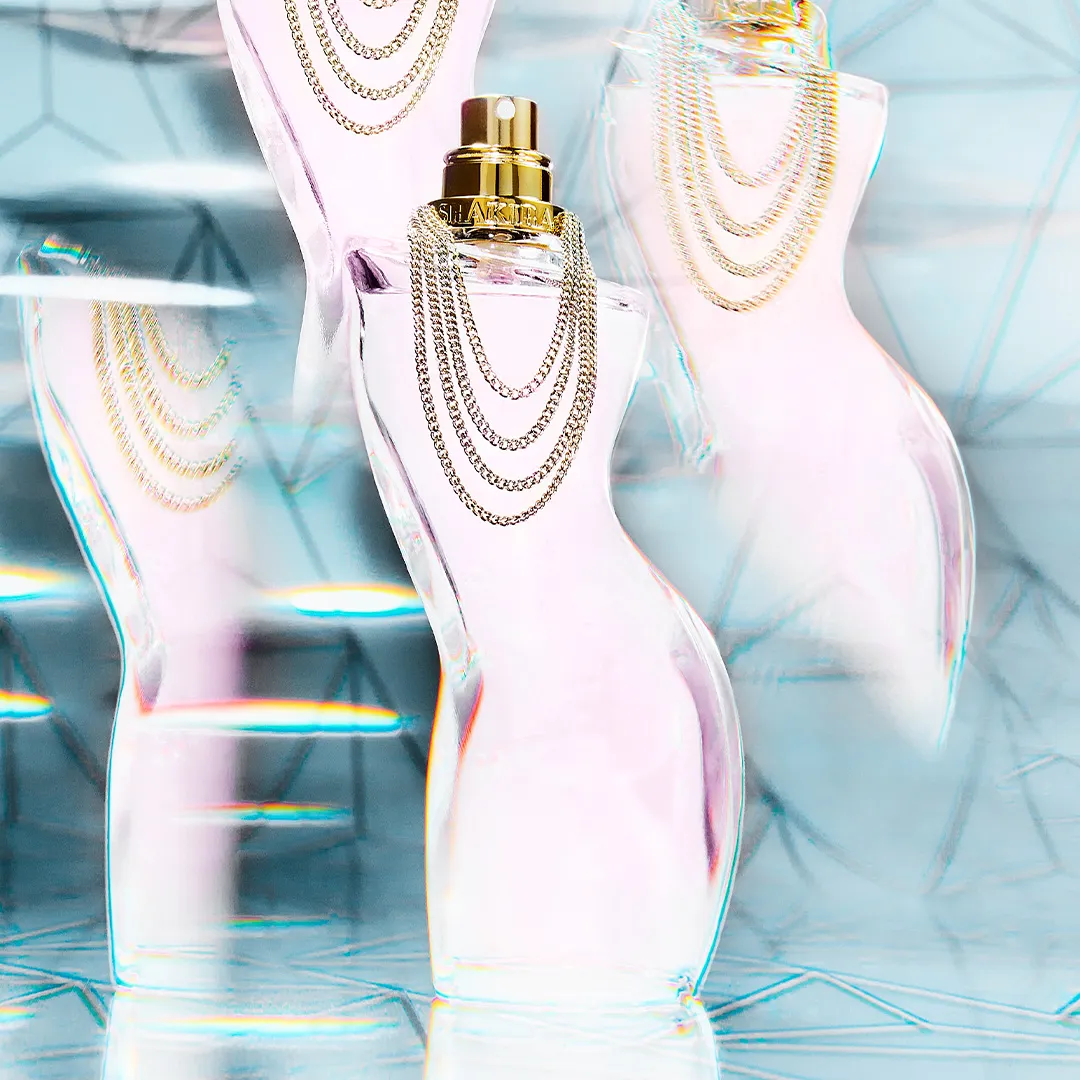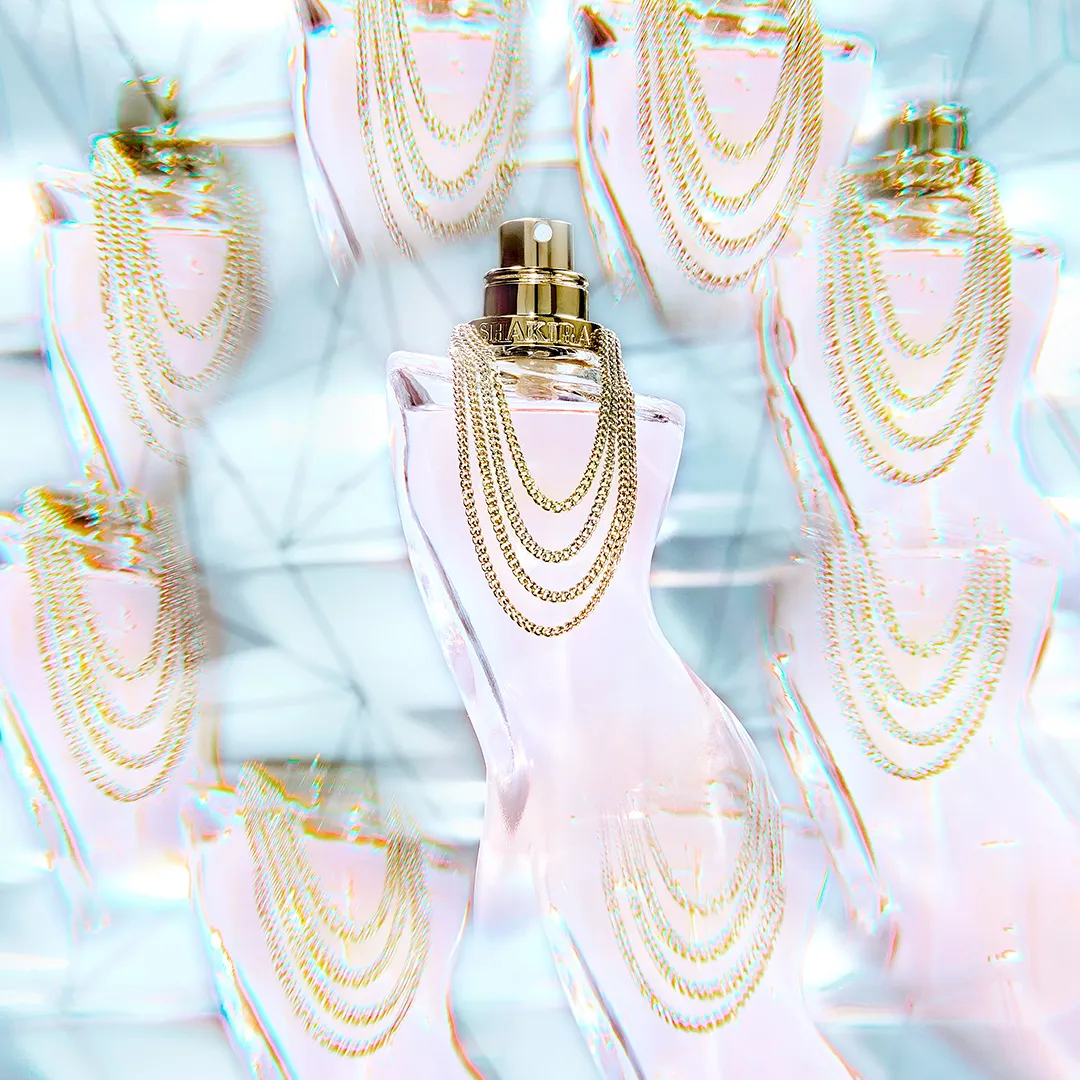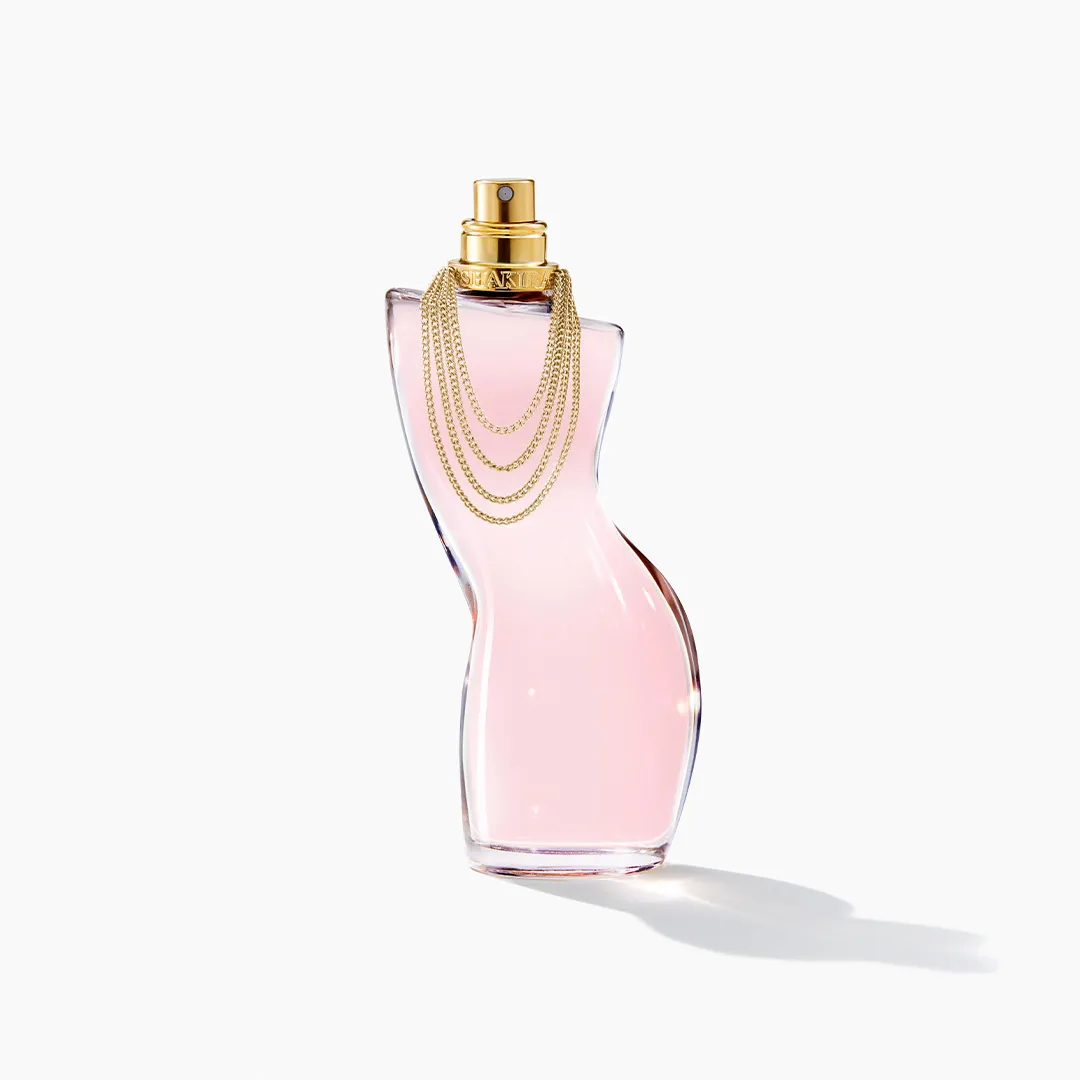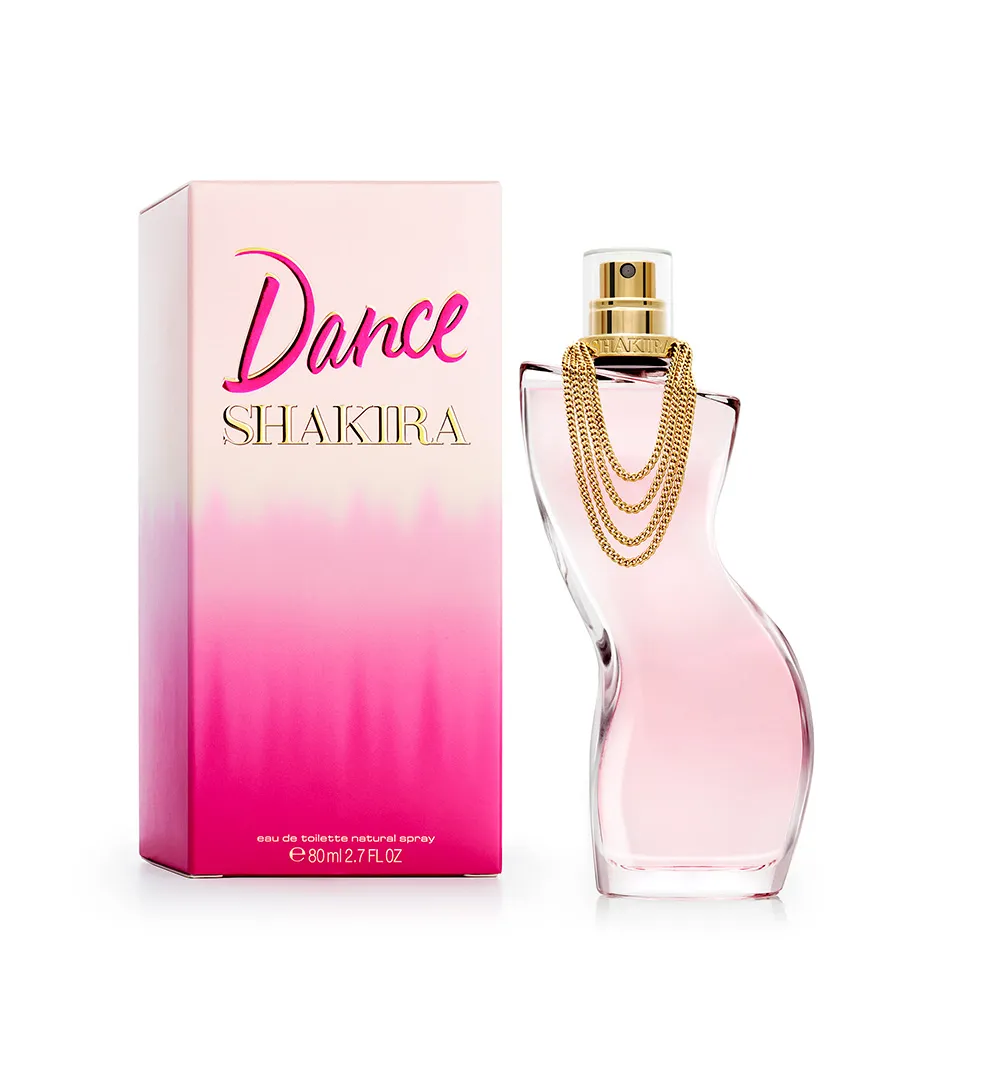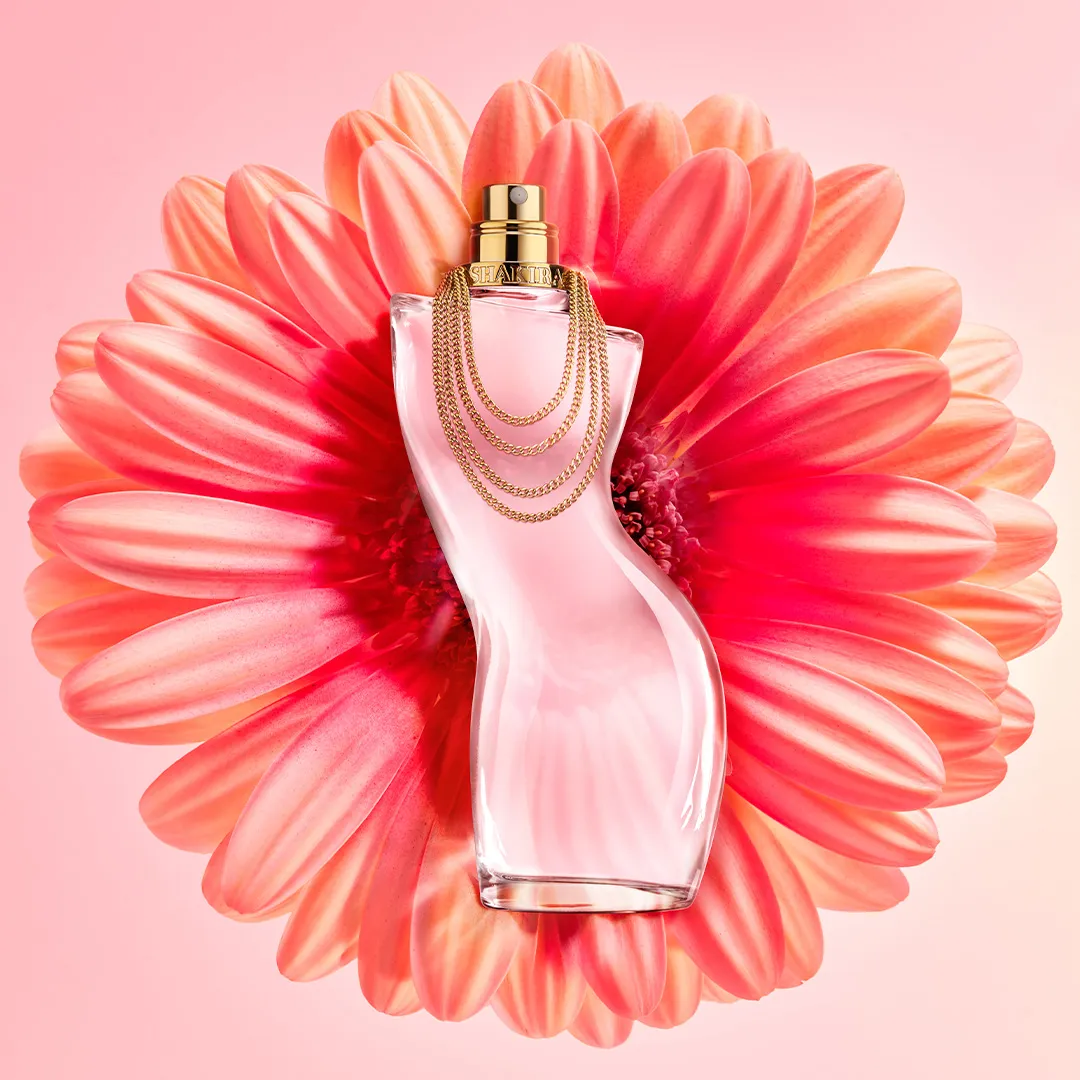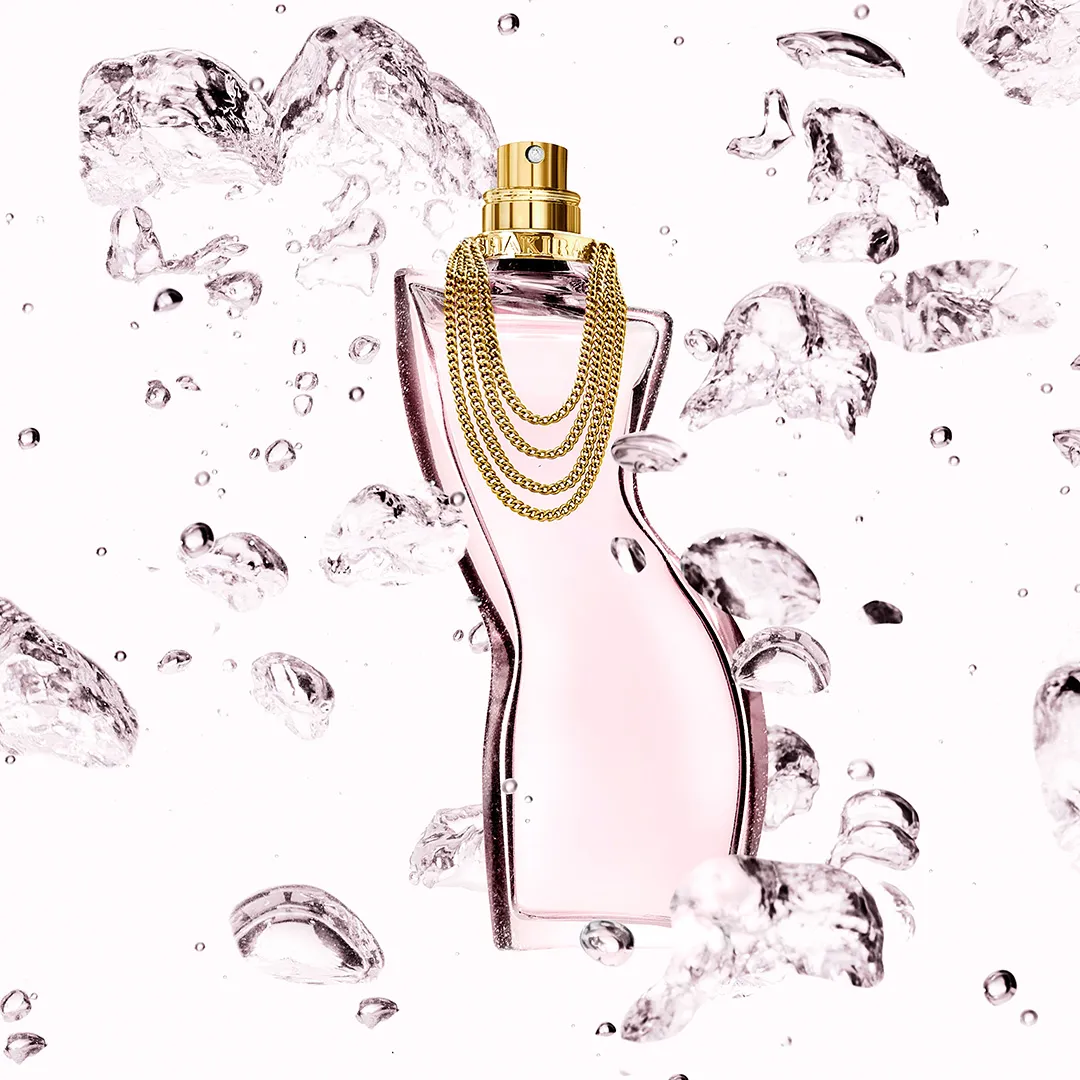 DANCE EAU DE TOILETTE
Sensual & Energetic
The perfume begins with bright and refreshing top notes of Italian citrus and a transparent accord of watery pear. The heart of the fragrance is a seductive floral bouquet, including peony, lily of the valley and orange blossom. The base notes complete the scent with a mix of smooth, woody notes, velvety vanilla, and sensual musk, giving the Eau de Toilette its elegant touch.
BOTTLE
DANCE's bottle conveys a feeling of movement and an air of sensuality. Fashioned in the iconic shape of one of Shakira's most famous dance steps – her hip movement – the bottle's design evokes a perfect balance of originality and femininity.
OCCASION
DANCE Eau de Toilette is the fragrance that empowers women, to be more sensual, more energetic and to be stand-out.
INGREDIENTS
TOP NOTES
Bergamot, Grapefruit, Tangerine, Pear
First impression of a perfume, last 5-15 minutes after applying to skin.
HEART NOTES
Peony, Orange Blossom, Lily of the valley, Neroli
Start to come through as the top notes fade, last approximately 20-60 minutes.
BASE NOTES
Woody accord, Vanilla, Musk, Caramel accord
The underlying aroma throughout the wear of the perfume. Lingers the longest on skin (up to 6 hours) after the other notes have faded.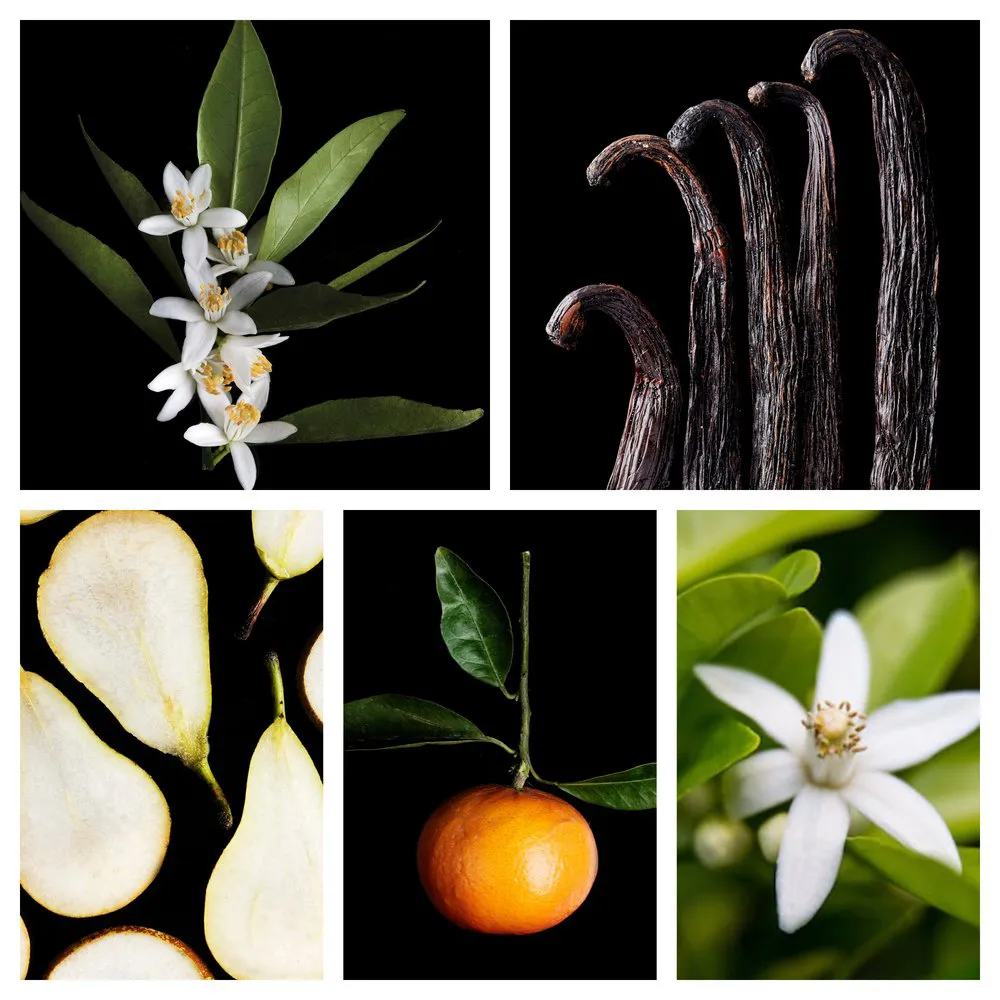 PERFECT SCENT FOR EVERYDAY
DANCE Eau de Toilette is the ideal aroma for women to feel the energy and sensuality of dance every day. Its combination of warm fruity notes will brighten autumn days, while its floral freshness and spicy notes are perfect for a burst of feminine, summer sensuality. An invitation to release inhibitions and free the senses. Why not give the rhythm and radiance of DANCE to someone you know? Or treat yourself to a fragrance for everyday use that exudes positive energy and strength.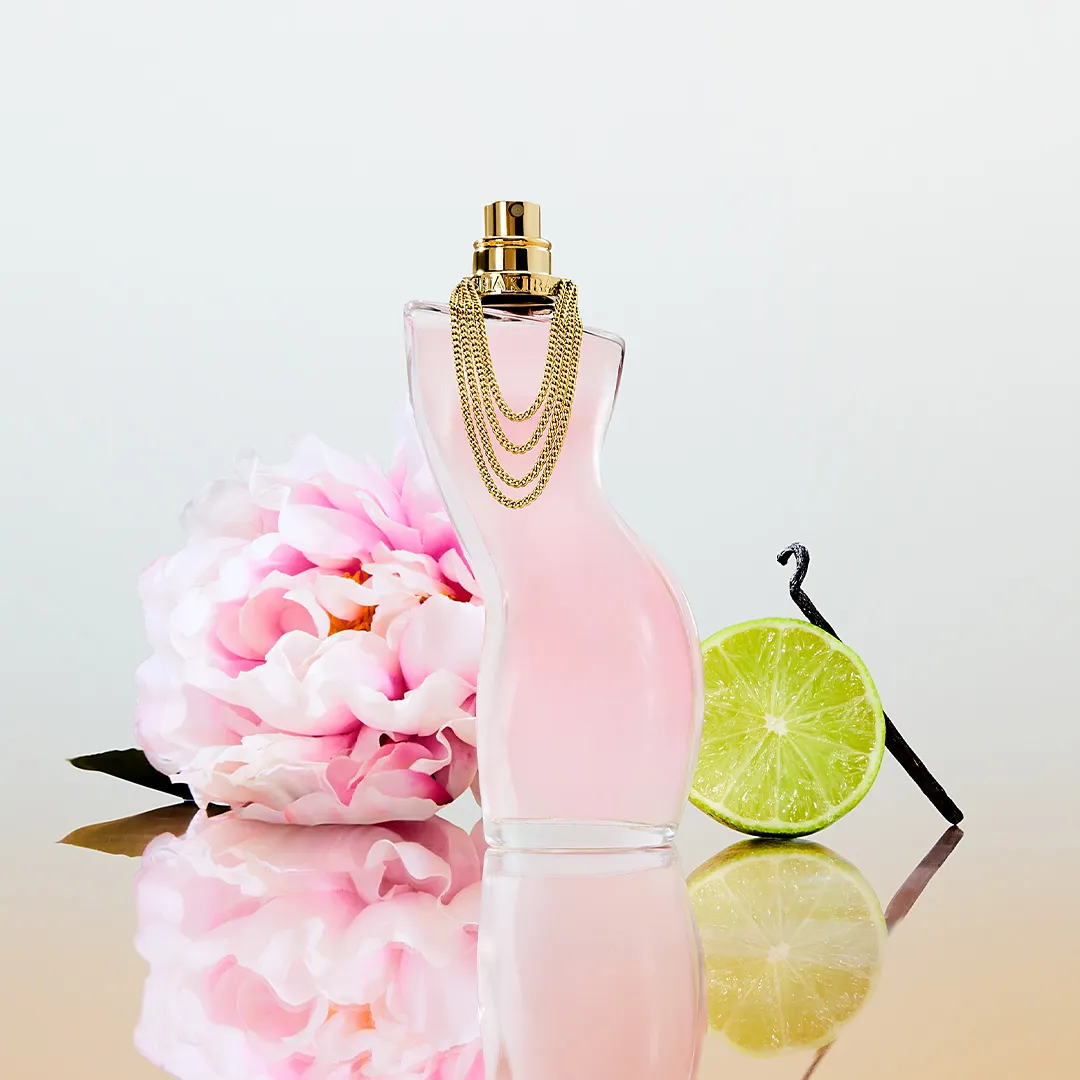 A FRAGRANCE FULL OF RHYTHM
DANCE Eau de Toilette is perfume full of rhythm that appeals to all the senses – and reflects the sensuality of a dance move that has become an icon. A move that has transcended borders to become a universal language of inspiration for many women around the world.
Shakira's choreographies effortlessly convey her positive energy and feminine allure, reflected in the DANCE fragrance that is already a bestseller. Shakira´s DANCE Eau de Toilette beautifully captures these two facets, which infuse the perfume with an irresistible rhythm that is bright, fresh… and appeals to all the senses.
DISCOVER THE COLLECTION
The DANCE collection of fragrances distils the positive energy, charisma and sensuality of Shakira into vibrant feminine scents. A collection of perfumes inspired by what makes Shakira unique: her dance. Dare to discover the full collection and find your perfect match for the day and for the night.
Discover Other Perfumes | Shakira Perfumes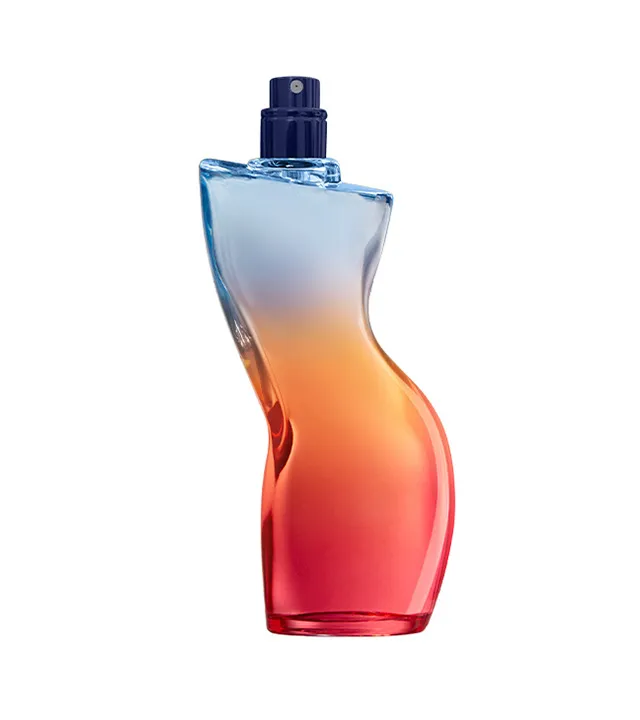 DANCE OCEAN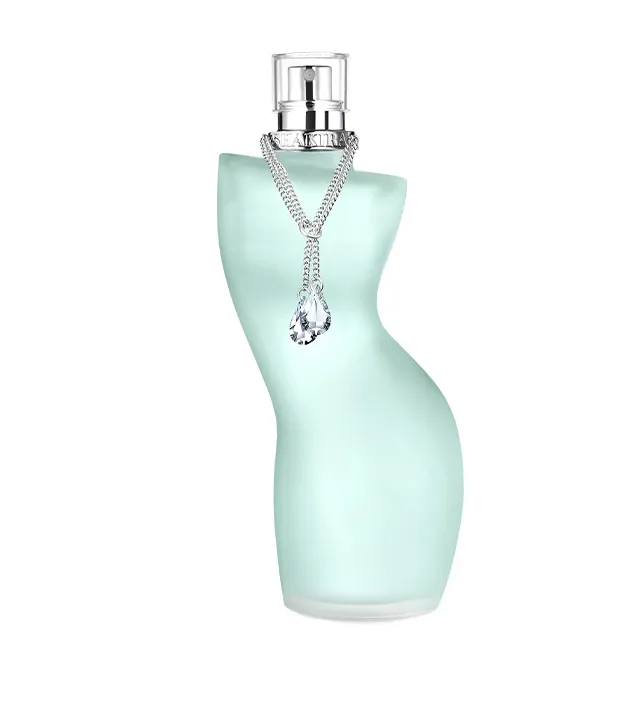 DANCE DIAMONDS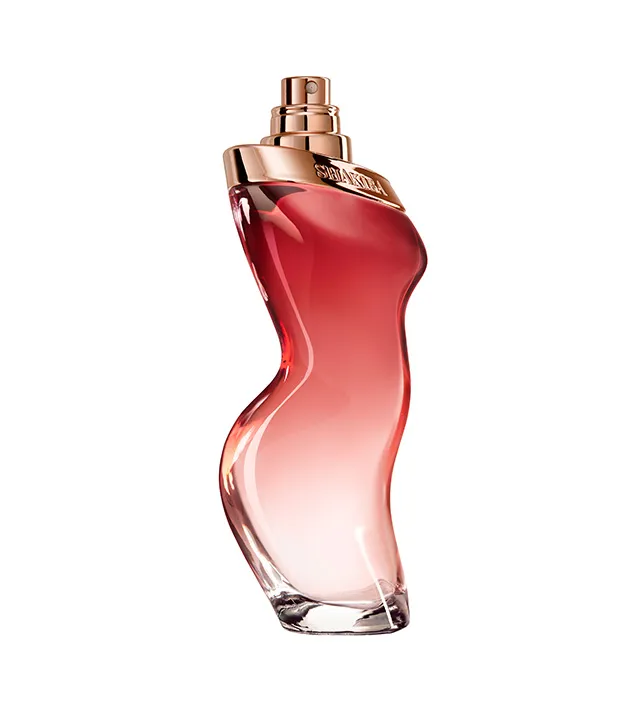 DANCE MIDNIGHT MUSE