DANCE OCEAN: NEW LIMITED EDITION
"Dive into the ocean with Shakira's new Dance Ocean Limited Edition fragrance that radiates vibes of happiness, freedom and movement! Its sweet and refreshing aroma will make you have a summer feeling. Try it now! "
A fragrance that radiates freedom and movement.
Disconnect, experience the breeze and waves of the ocean and let yourself feel free with Dance Ocean - Shakira's new perfume with fruity aromatic scents and vanilla undertones.
TOP NOTES
Bergamot, Mandarin, Mango
HEART NOTES
Pink Pepper, Ginger, Rose, Jasmin​
BASE NOTES
Cedarwood, Vanilla, Musk​
PRODUCT RANGE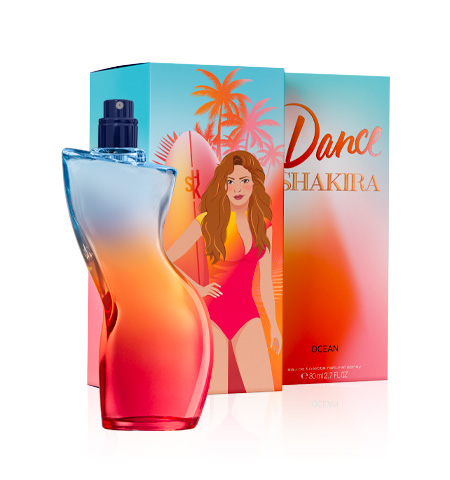 Dance Ocean 80ml.
WHAT IS YOUR DANCE PERFUME?
Dive into the Dance By Shakira universe and discover which perfume best suits you.