MIDNIGHT MUSE
THE NEW FRAGRANCE
Midnight Muse joins the Dance Universe by #ShakiraPerfumes and encourages you to seek inspiration within yourself, empowering your femininity to be your own muse!
5 TIPS FROM SHAKIRA
TO BE YOUR OWN MUSE
Shakira's Midnight Muse fragrance offers a new interpretation of femininity thanks to its perfect combination of aromas. Its heart of white flowers exquisitely combined with jasmine and orange blossom make it a current and deeply inspiring.
TOP NOTES
Bergamot, Pear, Pink Pepper
HEART NOTES
Flor de Naranjo, Lirio, Jazmín, Heliotropo
BASE NOTES
Vanilla, Wood, Amber, Accord, Chantilly Musc
PRODUCT RANGE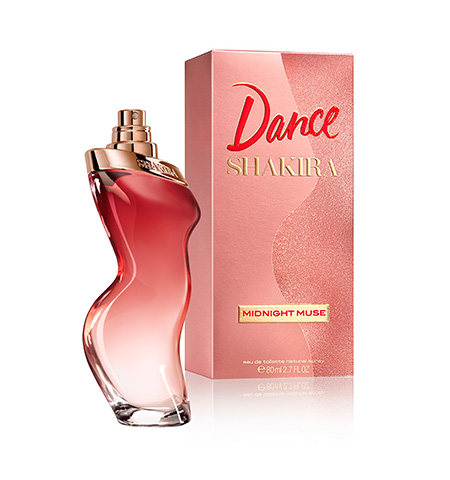 Dance Midnight Muse 80ml.
The Midnight Muse fragrance bottle is inspired by Shakira's iconic hip movement. Una versión íntima, brillante e inspiradora que representa a una mujer segura en su feminidad.
¿CUÁL ES TU PERFUME DANCE?
Dive into the Dance By Shakira universe and discover which perfume best suits you.